Directed by Eric Vander Borght
Synopsis :
Cambodia, August 21st 1997. While she was feeding the chickens, Vanna, an 8 years little girl, walks on a landmine near her village.
During a year, the director Eric Vander Borght shared the intimacy of Vanna's family, alongside the north villages of the country, absorbing a certain "khmèritude " made of smiles, strength and nostalgia".
 Award of the Organization Committee of the "Mostra Internazionale de Montecatini", Italy, 1998
 
 Award of the Canton du Valais, Festival Média Nord-Sud (Switzerland), 1998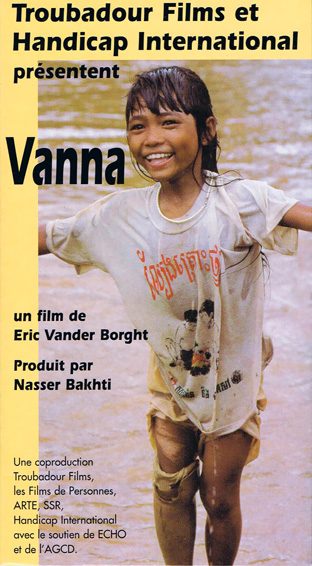 Info
Production
Technical
Info
Original Language
khmer
Subtitles
English / French
Format
Vidéo 4/3 Colour / Beta digital
Type & Running time
Documentary – 52′
Year of production
1998
Country of production
Switzerland
Acquired by
YLE TV Finlande.
Distribution of the film – public screening / festivals
In Switzerland: Troubadour films distribution
distribution@troubadour-films.com
Worldwide sales: distribution@troubadour-films.com
Production
Technical