Directed by Nasser Bakhti
Synopsis :
Child victims of extortion and violence in schools are becoming more numerous.
They are intimidated, assaulted, robbed, humiliated and all this in silence. Elsa is 14 years old, she undergoes this violence daily. For parents, it is becoming increasingly difficult to balance work and education. While forced , Elsa lies, steals to pay her attackers and avoid the worst. At school everyone knows but nobody dares to talk. It's the law of silence… The silence of fear.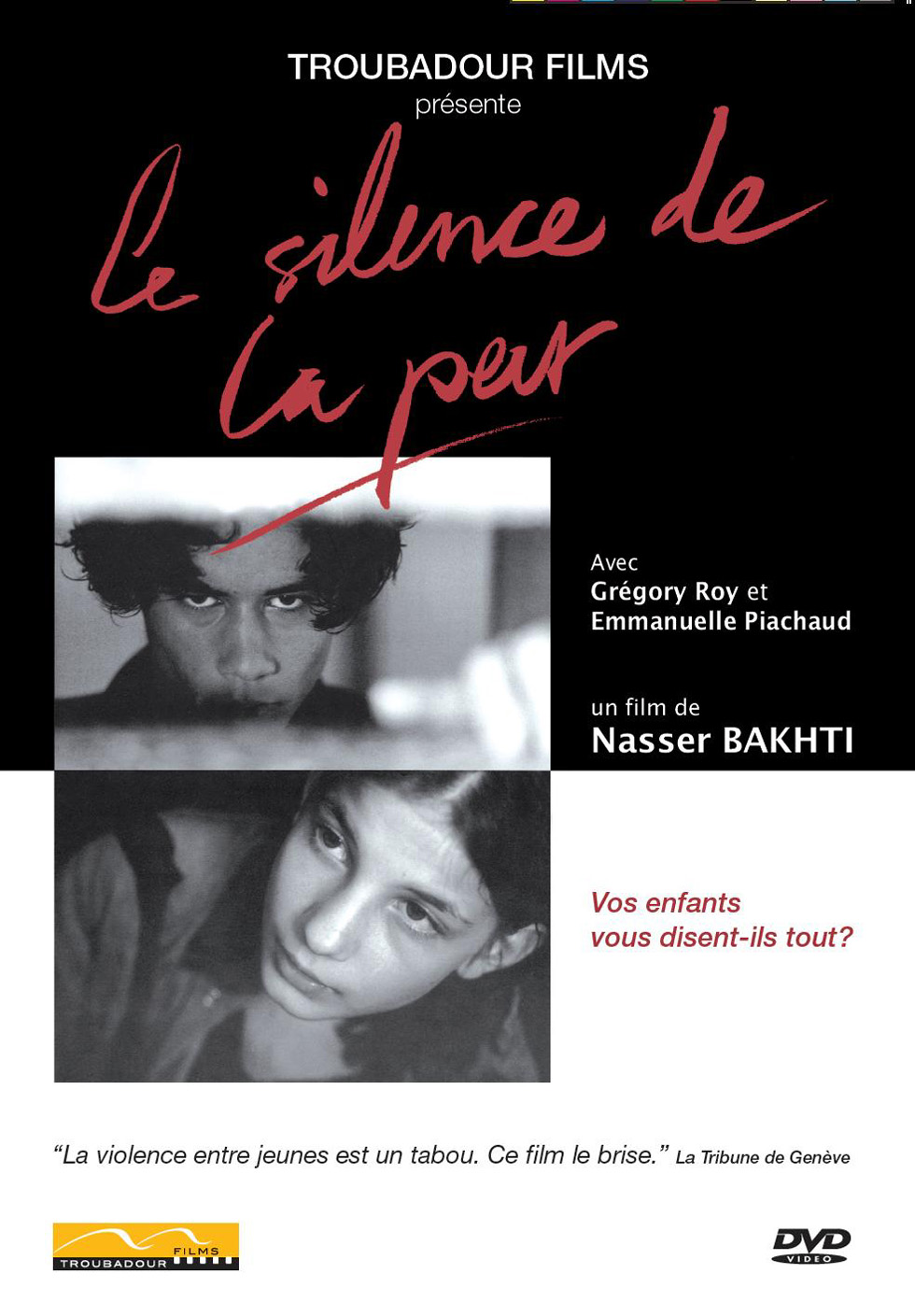 Info
Production
Technical
Info
Artistic crew
Emannuelle Piachaud
Gregory Roy
Rémy Wullshleger
Antonin Schopfer
Original Language
French
Subtitles
English / Deutsch / Italiano
Format
Vidéo 16/9 Colour / Beta digital / 35mm
Type & Running time
Fiction – 70 min
Year of production
1999
Country of production 

Switzerland
Acquired by
Swidish Film Institute for cinéma and DVD Release
Yle Television Finland
Radio Canada
Mexican National TV
Indonesian National TV
RTSI Radio Télévision Suisse Italienne
Distribution of the film – public screening / festivals
In Switzerland: Troubadour films distribution
distribution@troubadour-films.com
Worldwide sales: distribution@troubadour-films.com
ISAN 0000-0000-1F22-0000-9-0000-0000-A
Production
Technical
 Prix spécial du jury «PRIX DU CŒUR» au festival Cannes Junior, Section Jeunesse du Festival International du Film de Cannes (France), mai 1999
 
 Prix de la meilleure première œuvre 
au Festival International du Film de Milan (Italie), octobre 2000
 
 Sélection officielle au Festival Internat. du film de l'Enfance et de la Jeunesse de Sousse (Tunisie)
 
 Sélection officielle au Festival International du film de la Jeunesse de Oulu (Finlande)
 
 Sélection officielle au Festival International du film de la Jeunesse CINEMAGIC, Irlande