Directed by Nasser Bakhti
Synopsis :
Bernard Bovet, 94 years old, is a man who worked the land. He has a firm handshake and is a thoughtful, measured and attentive man who commands the respect of everyone in his region.
To hear this patriarch from Gruyère expressing his love for the mountains and alluding to key moments in his life means hearing fervent, fair and simple words that lightly and poetically restore the last vestiges of a traditional farming world which has gradually been vanishing, taking a large number of values with it.
This farmer, a herdsman and dairyman, is also an amateur filmmaker who captured moments of life and of sharing. He candidly talks about his love for his family and especially for the mountains of his native Gruyère region and the people who live there.
Today he lives in a home for the elderly, sharing his daily life with Jean, Annie, Victoire and many others. Great-grandmothers and greatgrandfathers who embrace life with humour, tenderness, energy and joy of living and who, despite their bodies' frailty and sometimes sickness, still have a sharp and mischievous mind.
A story about time that goes by, old age, the weakness and strength of memories that make us laugh or cry. A film about the farewell to the mountain world and to the images we commit to film or to the recess of our mind and which one day resurface as nostalgia for an epoch.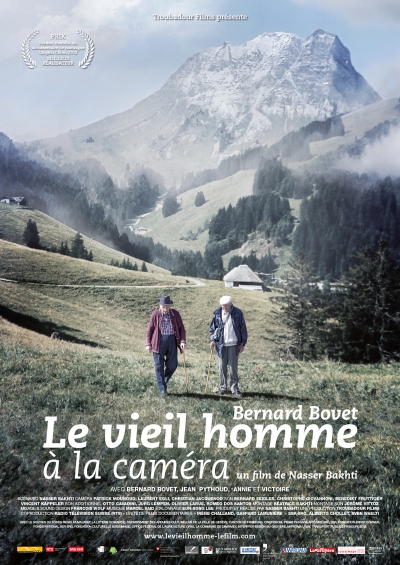 Prix
 Festival du film des Diablerets, Suisse, 2013. Prix du Public
 7th International Mountain Film Festival, Domzale, Solvenia 2013. Meilleur Documentaire
 Documentaire Festival mondial du documentaire de montagne, Qinghai, Chine, 2012. Meilleur réalisateur
 Sichuan International TV Festival, Chine 2013. Gold Panda Award. Nomination. Meilleur réalisateur
Info
Production
Technical
Info
Original Language
French, patois
Subtitles
English / Deutsch / Español/Italiano
Format
Vidéo 16/9 Colour / HD 2K / DCP
Type & Running time
Feature Documentary – 102′
Year of production
2012
Country of production
Switzerland
Distribution of the film – public screening / festivals
In Switzerland: Troubadour films distribution
distribution@troubadour-films.com
Worldwide sales: distribution@troubadour-films.com
ISAN 0000-0002-EFDB-0000-Z-0000-0000-6
Production
Technical